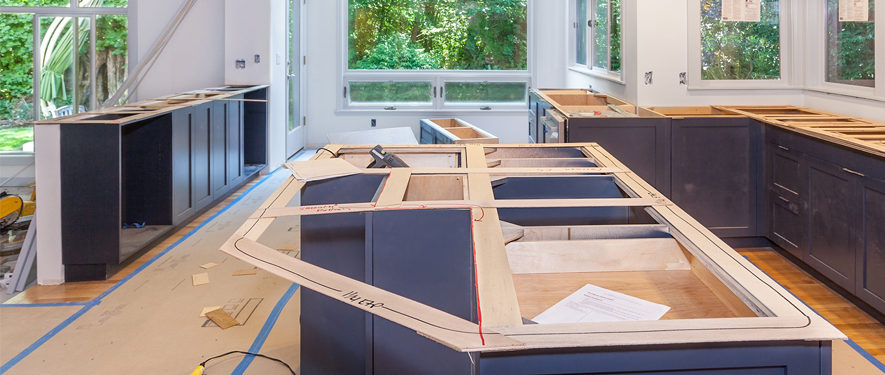 Construction Services, Building and Remodeling Services
After Structural Damage to a Shreveport House
Our area of Northwest Louisiana is no stranger to inclement weather. With Shreveport being bordered on the east by the Red River and to the north by Cross Lake, flooding happens more often then our residents would want. But, fortunately nearby, and ready is our renowned Large Loss Recovery Team (LLRT). When a disaster strikes, we can respond to rapidly mitigate the damage caused by groundwater or that large fire that engulfed a home or office building.
We have an extensive inventory of light and heavy-duty equipment such as:
• Trailer type vehicles
• Box trucks
• Vans
• RV for distance assistance and damage control
Even close to home in Shreveport, we can respond to quickly cover a damaged roof with tarps and board up openings in any size structure. We can install temporary fencing to secure fire, water, or a commercial damaging event property from trespassers-both humans and animals. As a full-service cleanup and restoration company, we provide post-construction cleanup for large commercial sites as well as that newly built home in the suburbs of Shreveport.
As we remove the effects of the fire, water, or mold damage from a property, it is always to minimize the controlled demolition. This attention to the needs of our customers and clients can save them money, downtime, and disruptions to normal activities. Our IICRC Institute of Inspection, Cleaning, and Restoration Certification team understands the importance of precise customer directed results from construction sites.
Board Up
Carpet Repair and Installation
Document Drying
Dry Cleaning
Drywall Installation
Drywall Removal
Electrical
Electronics Restoration
Fine Art Restoration
Furniture Restoration
General Contracting
Hardwood Floor Repair
HVAC Services
Linoleum Floor Repair
Marble Floor Repair
Move Out
Painting
Plumbing
Portable Power
Roof Tarp
Roofing Services
Scalable Resources
Temporary Fencing
Temporary Warehouse Space
Tile Floor Repair
Tree Removal