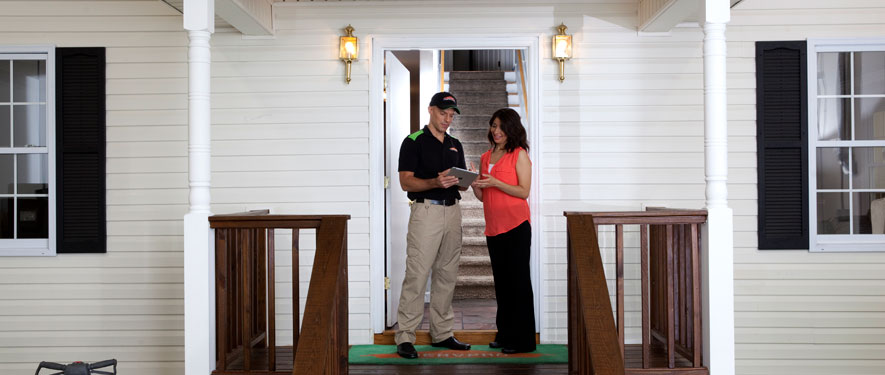 Odor Removal and Deodorization
Shreveport Properties and the Challenges of Odor Removal
No one likes to enter a home during a visit and smell an unpleasant odor, especially if that home is yours! The interior of a Shreveport house is continuously assaulted by:

• Airborne particulates from the exterior
• Cooking odors
• Building materials emitting volatile organic compounds (VOC)
• HVAC ductwork debris build-up
The Solution to Improved Indoor Air Quality
Indoor air quality is vital to the health and well-being of the occupants. Most unpleasant scents are not a health hazard, but all our Shreveport neighbors deserve a pleasant interior ambiance. Our skilled technicians are well-versed in the science of odor removal. The Odor Control Technicians (OCT) follow the best practices of the Institute for Inspection, Cleaning, and Restoration Certification (IICC), through intensive in-house training.
Sources of Odors and Equipment and Product Help
From everyday living to unfortunate mishaps like flooding, house fires, or mold growth, professional help from SERVPRO can serve our Shreveport community with solutions. Masking, or covering up an odor with another scent, is not a lasting solution, nor an advisable one for a healthy and wholesome home environment.
• Hydroxyl generators--safe to use--neutralize airborne odor-causing molecules
• Ozone machines--restricted use--after combustion, groundwater intrusion as part of a clean up and restoration service
• ULV ultra-light fogger--aerosolized particles that combine with hard to reach malodors in porous materials
• Thermal fogging--restricted use--to grapple with extensive smoke or odor damage
Odors are gone!
We have the training and equipment to identify and eliminate these offensive odors. By identifying the cause of the odor, and determining the conditions where it contacts surfaces, the odor can often be removed over time without a trace. Our technicians have access to several odor removal products capable of penetrating surfaces to neutralize an unpleasant odor thoroughly.
The science of identifying and eliminating odors can be a tricky thing, so give us a call, and leave the restoration to us.