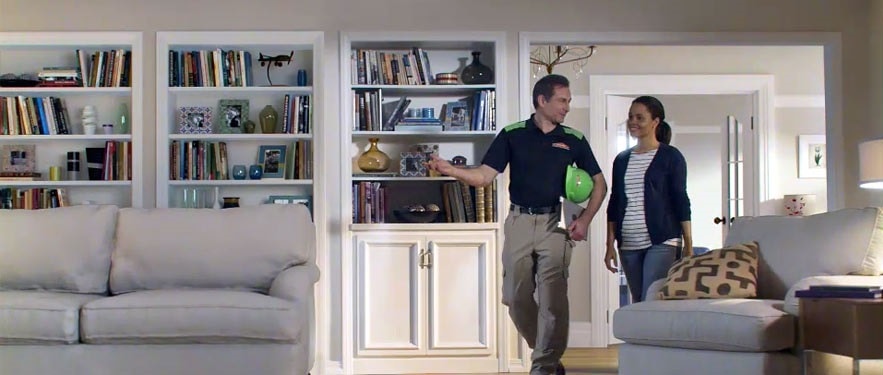 Mold Damage Emergency Tips
What you can do until help arrives
Water Tips  |  Fire Tips   |  Biohazard Tips   |  Mold Tips
Suspect Mold? What to Do in Shreveport Until Help Arrives
If a water intrusion happens, such as a leaky roof or a hose comes loose on your washing machine, it is essential to fix the problem, clean it up, and thoroughly dry out the area. Mildew, a form of fungus, can start growing on damp surfaces within 24 to 48 hours.
Once mold appears in an area of more than 10 square feet, it can quickly become a problem. That is when it is best not to try to handle it yourself, but to call in the experts. SERVPRO of South Shreveport has the training, protective gear, and specialized equipment necessary to eliminate the problem. It is worth the investment to have the mold removed appropriately to ensure the integrity of your home and your family's health.
If you suspect mold is present, call a licensed mold remediation contractor.

While you wait for help to arrive, here are a few things you can do:
1. Shut off the water supply.
2. Turn off the power – water and electricity don't mix.
3. Locate the problem.
4. Move furniture out.
5. Close the door and air vents.
6. Open windows, unless it is raining.
7. Tie up curtains and take up rugs.
8. Bring in portable fans to increase air circulation.
9. Call your insurance company.
10. Take photos.
Overall, when it comes to mold removal, it is best left to the professionals like SERVPRO of South Shreveport.
Have a Mold Problem?
Call Us Today – (318) 865-4655
If you have a mold problem in your home or business, consider the following facts:
Significant mold growth can occur in 48-72 hours.
Mold may present a greater risk to children, the elderly, and anyone with respiratory problems.
A strong, musty odor may indicate hidden mold behind drywall or under carpeting.
What to Do:
Stay out of affected areas.
Turn off the HVAC system and fans.
Contact SERVPRO of South Shreveport for mold remediation services.
What Not to Do:
Don't touch or disturb the mold.
Don't blow air across any surfaces with visible or suspected mold growth.
Don't attempt to dry the area yourself.
Don't spray bleach or other disinfectants on the mold.
Mold Remediation Services
If you suspect that your home or business has a mold problem, SERVPRO of South Shreveport has the training, equipment, and expertise to handle the situation.
SERVPRO of South Shreveport proudly serves Shreveport, Forbing, and surrounding areas.